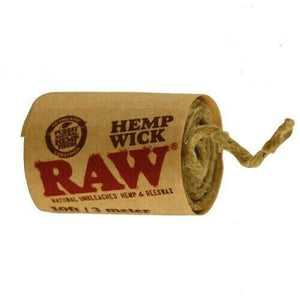 RAW® Hemp Wick is a natural alternative to lighters and matches. Hemp and Beeswax are two primal renewable resources.
This 6mroll RAW hemp wick means you get a cleaner, tastier smoke when you naturally light it thanks to the sustainable hemp wick.
Instructions for use:
Light end, tilt up or down to control flame. Pull wick from the centre, light end, tilt to control flame.