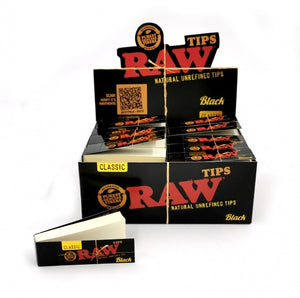 RAW BLACK tips are double pressed extra-fine for a thinner roach tip
These tips are made to the same high standard and use the same natural unbleached chemical and chlorine free fibres as you will find in the RAW Natural rolling papers.
To go with the finest rolling papers ever made, RAW Black Rolling Tips are meticulously made using the old ways that master craftsmen have passed down for generations. RAW Black Rolling Tips roll smoothly to give you an exceptional smoke. They're strong enough to hold up to your next sesh.
50 RAW Filter Tips per Booklet