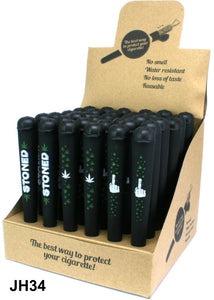 Protect your doobie or cigarette and keep them safe and extinguished in this epic cigarette stash and storage device.
Perfect for on the go festivals, camping, city life. Protect your smokes.
Ideal for situations where you don't have time to smoke your entire build, but don't want to throw it away !
No Smell
Water resistant
No Loss of Taste
Reusable