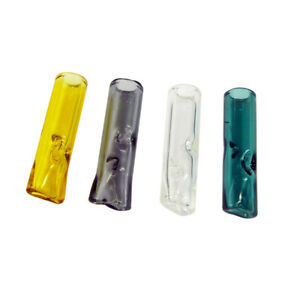 ASSORTED COLOURS SO COLOURS WILL VARY.
Atomic Glass Filter Tips were created to provide smokers with a new, more refined method and product to improve your smoking experience.
Each tip is approximately 3cm - 3.5cm in length & has a fat flat mouthpiece approx 1 -1.2 cm wide includes two ice pinches for blocking any material coming through.
For cleaning, we recommend putting the tip(s) simply in isopropyl alcohol or ethanol. Then wash off well.
Each tip comes wrapped in a plastic tube with lid.