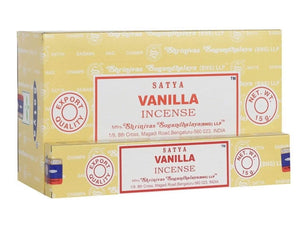 Satya incense is made using the highest quality ingredients and each stick is hand rolled in India using artisanal methods passed down from generation to generation.
Handmade in India.
Each stick will burn between 30 - 40 minutes depending upon conditions.
Each packet weights 15g, contains approximately 12 Incense Sticks.