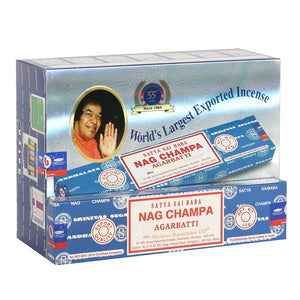 Original Nag Champa Incense Sticks - 15grams.
These are masala incense sticks, made from a secret blend of fragrances and hand rolled in the traditional manner.
Handmade in India.
Our most popular Incense !
Each stick will burn between 30 - 40 minutes depending upon conditions.
Each packet weights 15g, contains approximately 12 Incense Sticks.