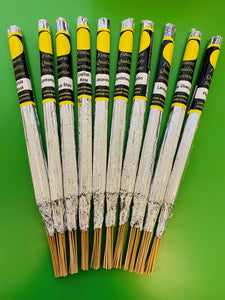 These long burning incense sticks are made from pure bamboo which is coated with a natural mixture containing cypress, tabu bark, and Chinese juniper. The fragrance is then added using the finest quality essential oils and perfumed oils.
There are 17/18 sticks in each pack, each stick burns for 60 minutes !
Long lasting fragrance
Each stick measures 33cm in length.