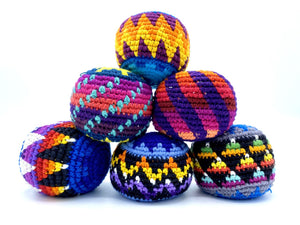 Assorted colours so each design will vary.
Each ball is 6cm in diameter.
The colourful outer is woven in various designs, colours & patterns.
They are filled with seeds and weigh approx 50g each.
Uses include juggling, circus props, stress relief - it is pleasantly soothing to squeeze, hacky sacks for a knockabout with friends etc.